It's taking me longer to put my sewing room back together, I just put up my new design wall yesterday and I was able to finally arranged my February blocks.
And this morning I finished writing the dates on the back of each block and arranged all my circles for the March linkup.



I made my first circle on November 05 2015 and today is day 122.
Despite the move, my circles are pretty much up to date, the last four still need to be sewn.


February was very slow quilting related, mostly because of the new house (so much to do), yet having to make the circle every day has kept me connected with quilting/sewing this past month.
If you haven't yet, click on the button bellow to see what everyone else is doing, lots of eye candy!!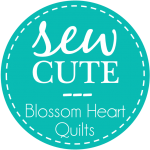 Have a good one!
Maryse